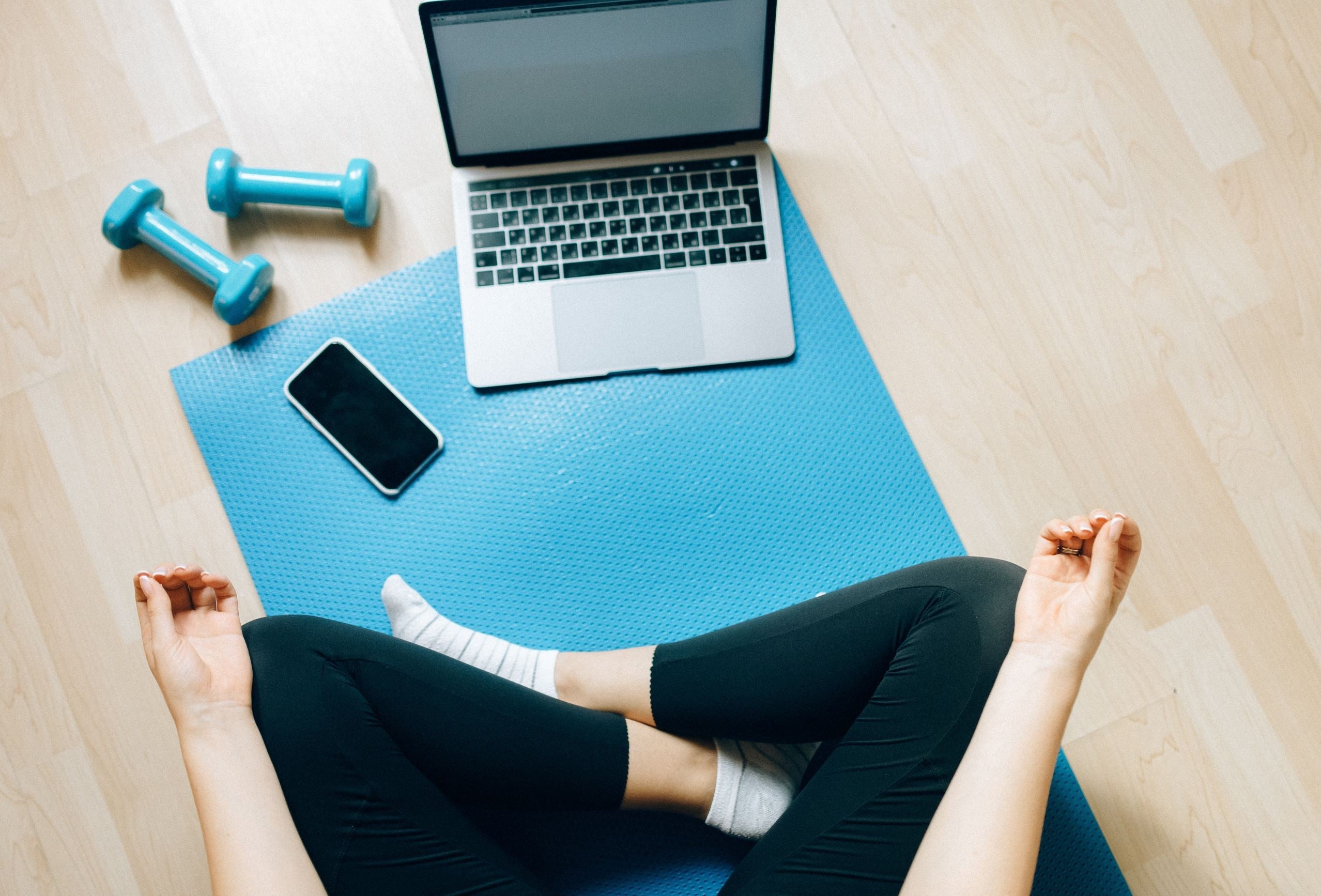 Workout Recovery While at Home
The coronavirus lockdown has changed the way we work, shop, socialize, and even the way we exercise. The days are often filled with additional stressors with working parents negotiating household, financial, and homeschool responsibilities with little-to-no downtime. But it's important to keep moving — exercise helps maintain good physical and mental health during these stressful times.
Great job if you're keeping up with your pre-COVID workout schedule! Lots of us are getting our gym fix via technology from various fitness apps, live classes, and online workouts. And while your workout schedule is important to maintain, it's vital to build recovery time into your exercise regimen. Recovery allows your muscles to repair themselves and engages muscles that are sore from your workout.


Stretch It Out
An Air Compression Back Stretching Mat brings the yoga studio to your home with a precision-controlled air-compression system that goes beyond basic stretching. It helps relieve tension in your back and increase your flexibility as it inflates and deflates to emulate yoga styles. Namaste!
Customer Review:
MissGina67 says: "…I'm extremely happy with my mat, and use it almost every day for about 10 minutes. It's already improved my circulation in my lower back, and I definitely feel an improvement in my mid-torso. This mat is a must have for anyone who needs back relief with stretching!!"
Shop Stretch + Yoga- Inspired Massager→
Target Zone
The Acu-Node Ball Vibration Massager isn't just for use after leg day. Target your back, arms, and feet with a spot-specific
massage experience and knead out those quads, tris, and traps. You can also try the Hydra Vibration Foot Massager to help refresh your tired feet. Its internal water chamber can add a hot or cold element for extra relief.
Customer Review:
imqueenmom says: "My shoulders say thank you. I purchased this item to help with my locked up shoulders and a pinched nerve in my neck. The size is perfect. The vibrations feel wonderful…"
Head to Toe
Finally, the Pro Massage Gun provides an all-over Heat & Cool vibrating massage right in the palm of your hand. This massager comes with 6 interchangeable, unique massage heads, including a soft and flexible cold gel to soothe and cool overworked muscles, a pinpoint head, a multi-node head and a soothing heat attachment to calm sore muscles.
Customer Review:
Goldi says: "I bought this for my husband. It's the second! One for our home and one for when he is traveling. The massage effect is fantastic!!"
Check out our complete Sports Recovery Selection.