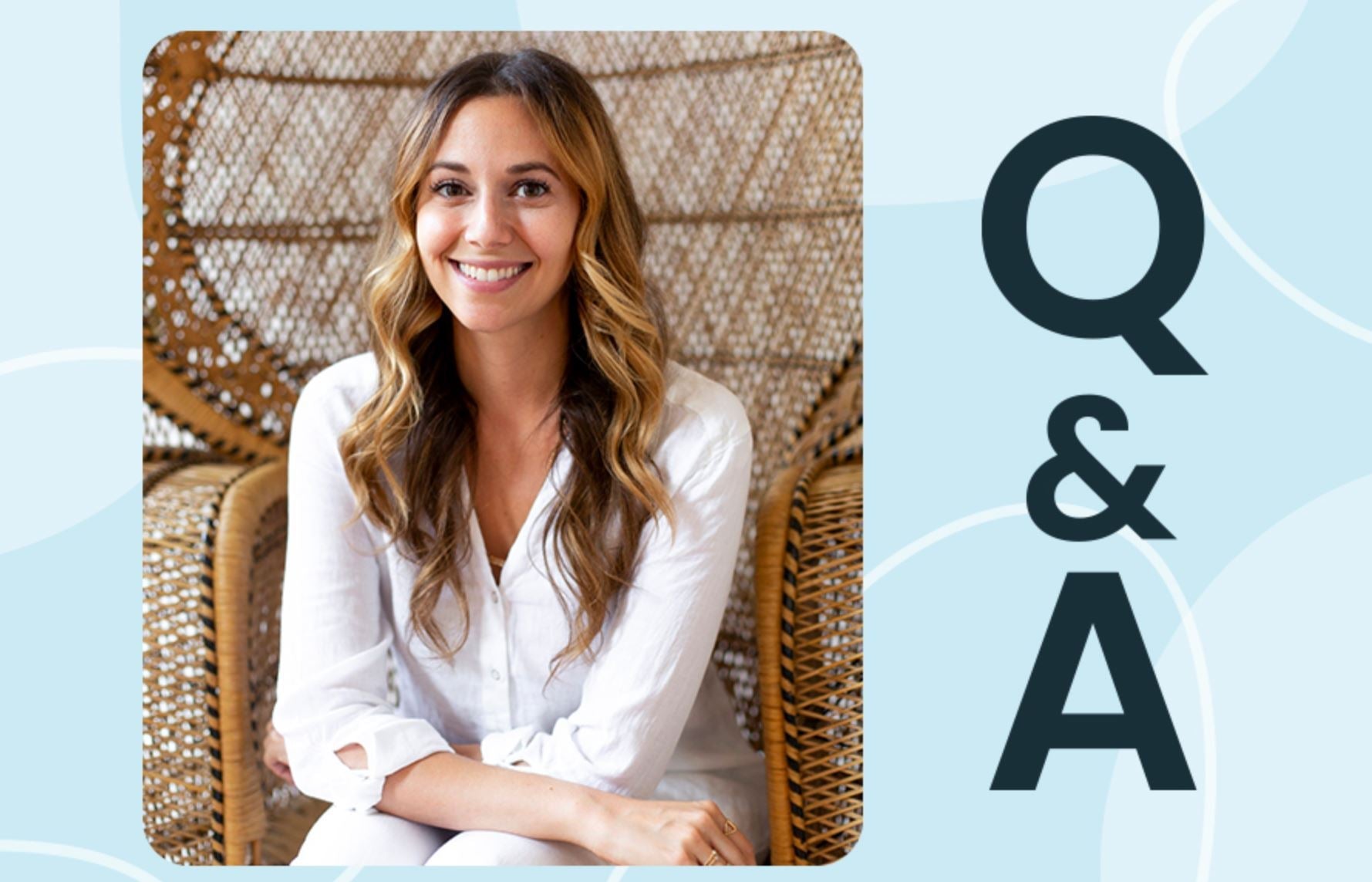 Q&A with Rachel Beider on Massage and Its Many Benefits
At HoMedics®, it's our mission to make sure our community is living well in every aspect of their lives, including the way they relax. From a global pandemic to working from home (or working on the front lines) to normal day-to-day tension, this past year has likely caused all of us some stress. So, we spoke to licensed massage therapist and CEO of PRESS Modern Massage and Wellness Business Consulting, Rachel Beider, about the benefits of massage on our health, how to treat yourself to at-home relaxation, and the types of massage that help reduce stress.
Q: WHAT PHYSICAL HEALTH BENEFITS DOES MASSAGE OFFER?
RACHEL: Massage helps reduce tension, increase flexibility and increase blood circulation.
Q: HOW CAN MASSAGE HELP RELIEVE PAIN?
RACHEL: Our body experiences sensation through various receptors: we have receptors for touch, temperature, pain, tickle, itch, and pressure. Imagine that your spinal cord is a highway to your brain. When you stub your toe, a red-hot car, which is a pain signal, is driving quickly to inform your brain of the painful sensation. Massage works, in part, because it introduces other sensations (such as pressure, temperature, and touch), which reduces the pain signals. Imagine that you're essentially flooding that highway with traffic, so that the pain sensation doesn't get through as quickly. (This is also why when you bang your knee, and your mom kisses it, it actually DOES feel better!) Massage also helps with muscular tension and can relieve pressure on nerves caused by tense muscles.
Q: WHAT MENTAL HEALTH BENEFITS DOES MASSAGE OFFER?
RACHEL: Massage has SO many mental health benefits! It helps reduce stress and can help improve sleep quality. It can also help boost your immune system!
Q: WHAT TYPES OF MASSAGE ARE BEST FOR REDUCING STRESS?
RACHEL: Swedish massage, with its long, gliding, relaxing strokes, can reduce stress for some. Other people respond better to deep tissue work, which helps them focus on specific areas of tension in their bodies. Regardless of which you choose, make sure to breathe deeply into the area being worked on.
Q: HOW CAN YOU TREAT YOURSELF TO THE BEST AT-HOME MASSAGE?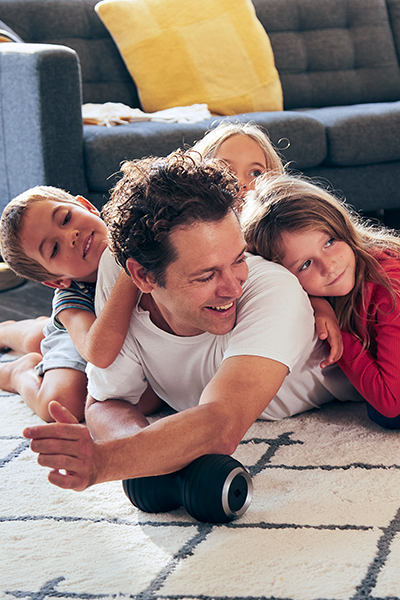 RACHEL: For the best at-home experience, take time to set the mood and heighten your senses. Play soft music or white noise, dim the lights or light a candle, add scent (like lavender) to aid in the process. Warm up a heat pack or heated blanket to add coziness.
Q: HOW CAN YOU FIND A SENSE OF CALM OR RELAXATION ON THE GO?
RACHEL: If you're on the go, taking a deep breath or a quick stretch can be helpful. I carry a small vial of essential oil (a mix of lavender, roman chamomile, and sage) and find this very helpful and grounding. Taking a deep breath in [of the essential oil] and focusing on the scent can help you feel more grounded and relaxed in the moment. I recommend applying the oil to your hands and cupping them over your nose and mouth, or adding a few drops to your wrist. I also like adding a few drops of scent to a cotton pad or tissue and keeping it in a perfume locket.
Q: HOW HAVE YOU SEEN MASSAGE HELP PEOPLE DURING THE PANDEMIC?
RACHEL: Many of our clients have expressed their gratitude and relief to have physical touch during the pandemic. It has been such a stressful time for everyone, and having a space that feels safe and supportive has been really important.
Q: HOW CAN MASSAGE HELP YOU GET A GOOD NIGHT'S SLEEP?
RACHEL: Massage helps to slow us down, let us relax, and focus on ourselves. A self-care ritual, especially at bedtime, can help us fall asleep faster and improve our quality of sleep.
Q: HOW CAN YOU MAKE THE MOST OF A MASSAGE?
RACHEL: To get the most out of your massage, set aside time to relax after, so you're not rushing back to work. Make sure you're in a peaceful environment, free of distractions. Leave your phone off (and preferably in another room). Really allow yourself to relax into the moment and breathe deeply.
BIO
Rachel Beider is a best-selling author, entrepreneur, licensed massage therapist, and the CEO of PRESS Modern Massage and Wellness Business Consulting.
SOURCES
The Gate Control Theory of Pain, Center for Integrated Healthcare: https://www.mirecc.va.gov/cih-visn2/Documents/Patient_Education_Handouts/Gate_Control_Theory_of_Pain_Version_3.pdf
Immunological Effects of Massage Therapy During Academic Stress, Psychosomatic Medicine: https://journals.lww.com/psychosomaticmedicine/Citation/2000/01000/Immunological_Effects_of_Massage_Therapy_During.12.aspx
Massage Therapy Can Help Improve Sleep, AMTA: https://www.amtamassage.org/about/position-statements/massage-therapy-can-help-improve-sleep/